Pavel Pilař
Head Brewmaster
In the brewery, Pavel went gradually through the whole process of production from scratch. He began with bottling beer into aluminium kegs, used in those days. After that he was promoted and worked with lagering tanks and washed them (although he got to a higher working position, he got lower – to the cellars of Havlíčkův Brod). Then he continued with the position of a senior brewmaster until he became a "rebel" head brewmaster. Pavel has been the true "Rebel" for more than 20 years.
"For lovers of the golden beverage I like brewing their favourite beers at the top level and trying new formulas."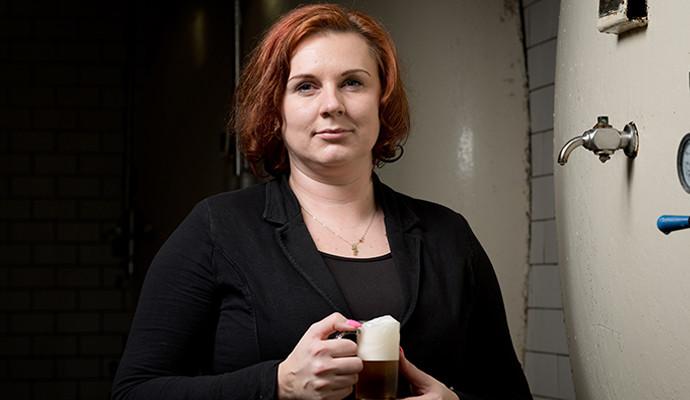 Jana Boráková
Senior Brewmaster
Jana has been Pavel´s right-hand man since 2017.
Originally, she wanted to take care of animals, however, fate sent her in a different direction. The field of study she chose at a secondary school in Nitra was not opened so she opted for a study of fermentation technology and successfully graduated in 1996. Love brought her from Slovakia to the Vysočina Region in the Czech Republic. Since 2009 she has been taking care of Czech beer. At first, she worked as an expert on filtration in the brewery in the town of Chotěboř, where she went through the whole process of production. And, after 3 years there she became a senior brewmaster.
As a senior brewmaster, she has been taking care of Havlíčkův Brod´s Rebel beer since 2017. She takes care of it as well as any good breeder takes care of his or her pet.